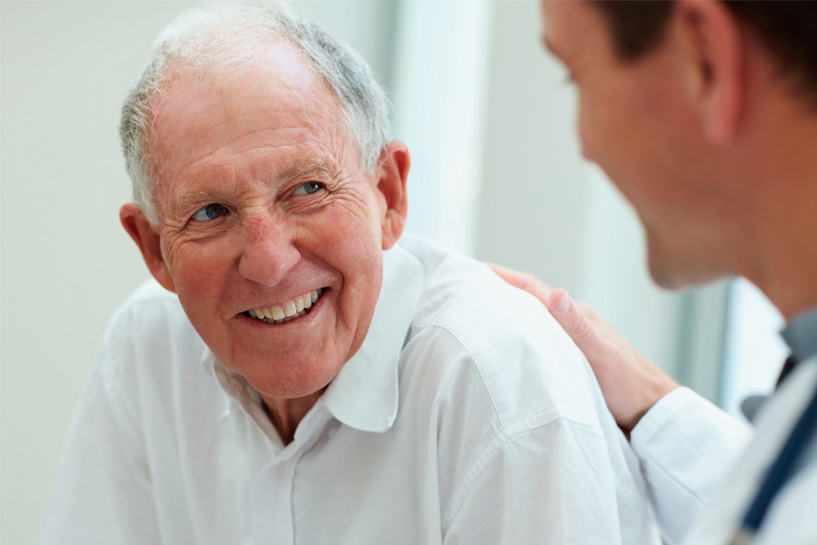 What to expect at your visit to Northern Sydney Cataract?
We invite all patients to bring a friend or relative into their consultation.
On arrival
When you arrive at Northern Sydney Cataract our receptionist will ask you to provide us with the information form which was sent in the mail to confirm your appointment. If you have not already filled this out, you can do so on the day. This form includes questions about your Medicare number, private health insurance and any other Doctors that may be interested in your health care.
Orthoptist consultation
Our orthoptists will call you into their consulting room and ask you about the reason for your visit here, your medical history, family medical history and any other relevant information that may be needed for your consultation with the doctor. The orthoptist will also measure your visual acuity with reading charts and your intraocular pressures. Dilating drops will then be administered into each eye so that images of your eyes can be taken and your doctor can examine your eyes thoroughly.
OCT scans and other examinations
An orthoptist will then take you through to a series of rooms (depending on your condition) where you will be required to do further testing. You will be required to have scans and special photographs taken on our OCT and Colour Camera. If you are seeing the doctor for a cataract assessment, you will be required to complete an A scan & Pentacam scan, which measures your eyes and your cataract accurately. If you are referred for a glaucoma assessment you will also be required to do a Visual Field test to assess your peripheral vision.
Consultation with the ophthalmologist
After all examinations and measurements have been done, you will then see your Doctor. Your Doctor will examine your eyes with a Slit Lamp, which has a very bright light. Please note that no contact is made with your eye. The Doctor will view your findings from the tests conducted that day and any other relevant tests completed by other Doctors. Your Doctor will then discuss your condition and treatment with you. You are welcome to ask any questions you may have about your visit, your condition or any treatment offered.